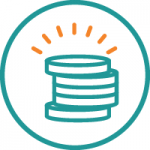 Tax and Accounting Compliance
MKG Partners in Willetton, have a team of trained tax accountants who prepare returns for salary and wage earners, sole traders and partnerships. We also specialise in the preparation of financial statements and returns for companies and trusts.
Our team actively assists our clients in meeting their various tax obligations including GST, FBT,CGT and payroll tax. We can also assist you in managing communication with the Australian Tax Office, by liaising with their staff regarding ATO correspondence, lodgement issues, payment arrangements and rulings regarding complex tax issues.
Other taxation services include:
Negatively geared investment properties
Capital gains taxation planning on the sale of investments
Fringe benefits tax returns
PAYG and superannuation compliance
Preparation and lodgement of income tax returns for self-managed superannuation funds (SMSF).
Preparation and lodgements of BAS returns
Contributing to super and the government co-contribution
Deceased Estates and planning
Assistance with tax effect accounting and general purpose financial statements
Tax Planning for Businesses
Australia's taxation laws are constantly changing. To make sure you comply with the latest ATO rules and regulations, as well as make informed decisions, it's important to seek qualified, up-to-date tax advice. At MKG Partners. Our fully qualified, nationally-accredited accountants will work with you to identify areas of risk and minimise these with tailored strategies, whatever your business structure may be.
We'll take the time to listen and develop an understanding of how your business works so you get the advice you need. We'll work to improve your overall tax efficiency and provide you with relevant advice to help you prepare your tax returns. We embrace the use of cloud accounting platforms for all of our business clients to enable us to access data in real time and provide advice on a timely basis.
Accounting and Bookkeeping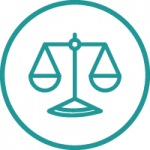 Trust us to take care of your accounting and record keeping
We can provide full services or  jump in to assist during busy times. Weekly, Monthly or Quarterly – no job is too small or too difficult, we would love to help!
MKG Partners offer low hourly rates or can customise an all-inclusive monthly pricing package – which ever model suits you best. No two businesses are the same, and our team of specialists will work with you every step of the way to make sure you are treated as an individual.
Allow us to help streamline your processes and introduce new technology that will save time so you can focus on your business strengths. If you are ready to take on more we can help you confidently use the advanced features of your accounting software. We support your learning with practical, tailored and recorded training sessions that allow you to review and refresh whenever needed.
Quality service and expert guidance whenever you need
Telephone our friendly team today, we can't wait to meet you!
Accounting software setup and conversions
Payables, Receivables and Bank Reconciliations
Integration or connection to industry specific apps
Activity statement preparation and lodgements
Payroll processing & Single Touch Payroll reporting
Training on accounting software
Telephone and email support.

Business Advice, Planning & Assistance
We see ourselves as having an integral role in our client's businesses and in helping them to achieve every success. We work beside you to offer advice, and act as an additional " sounding board" to discuss strategies for growth, identify areas for improvement and in identifying and addressing challenging situations.
We can assist with:
Business start-up planning and advice

Financial management

Financial information systems

Computer systems advice

Cashflow forecasting and management

Efficient billing and cash collection, including:

Transactional banking

Merchant facilities

Business Credit Cards

and Accounts

SGC (Superannuation) Payments

General Insurance

Long term plans for your business structure and your exit strategy

And much more
Finance
MKG Partners may assist you to minimise your personal and business costs, as well as streamline your business into a more efficient and profitable entity.
Areas where we can assist you include; audits and reviews, cash flow management, bank financing, strategic planning, new business formation, merging businesses, buying/selling businesses, succession planning, internal controls, payroll systems, salary packaging and Transactional banking and Insurance reviews.
We are supported by associates who specialise in Finance,  Risk Insurance management and General insurance. They are able to meet with you to assess your personal and business requirements and present cost effective, current and relevant strategies for you.
MKG Partners can also assist you and possibly your legal advisor to arrange your personal and business interests, and Estate Planning.  A current and up to date will  facilitate your requirements and protect your family and assets. It will ensure a timely, structured and precise process.
Insurance & Financial Planning
We can assist you with:
Personal Risk Insurance

Business Risk Insurance

General Insurance

General Financial Planning Advice

Investment Advice

Retirement Planning

Self Managed Superannuation Fund

Lifestyle Financial Planning