What our clients think of us

"It's hard to change accountants but we're ecstatic that we did. We made the change to MKG about five years ago. Melissa Gan has given us great service. As our business has grown and become more complex, Melissa's help has been invaluable. MKG is a brilliant accountancy firm – simple as that. We're happy to recommend them."
Greg Hall and Sharon Morgan
Principals, Babyroad
Babyroad is a specialist showroom located in Booragoon for new parents and families, offering a massive range of products to help with pregnancy, birth and beyond. Greg Hall and Sharon use MKG for accountancy support.

"In our opinion Melissa goes out of her way to provide more than just a basic, somewhat distant accounting service – she takes a definite interest in us and our business to the point that we feel she's an expert in her field, very friendly, readily on hand to give us her accounting expertise whenever we need it."
Terry O'Leary
Principal, Stella Bella Wines
Stella Bella Wines is one of the shining stars of the Margaret River wine region consistently being ranked as one of the top wineries in the region and Australia. Stella Bella has used the services of MKG partner, Melissa Gan, for many years for the provision of accountancy and taxation advice.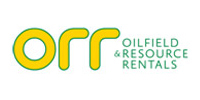 "I've been very pleased with the flexibility of MKG's accounting services. They work in well with our requirements. Melissa is a pleasure to work with, very good with her work and over the years I've been extremely pleased with the service."
Steve Molyneux
Director, Oilfield Resource Rentals
Steve Molyneux, director of Oilfield Resource Rentals, a company rapidly becoming the Oil & Gas Industry's leading supplier with integrated solutions related to liquid & gas storage tanks, pumping systems and inspection services has been using the accounting services of Director, Melissa Gan for a considerable number of year.
"When we changed accountancy firms to MKG I had some trepidation because it can be difficult in getting on the same wave-length to have an accountant understand your business, but I've never regretted it. I deal with Paul Masiello and his offsider, Sasha Lindgren and there's never any delay in getting a response back to me and their advice has been exactly what I've needed".
John Bright
Principal, Total Reo
Total Reo is a major steel work installer in the construction industry, participating in such projects as the Fiona Stanley Hospital, Midland Health Campus and the BHP Building in central Perth.