What our clients think of us

"I have been working with MKG Partners for over 15 years.  I first enlisted their services when I started out in business and they have always been wonderful in handling my financial affairs.
As my business has grown, MKG has worked hard to support my changing needs and I have always felt trusting of their financial advice.
I would definitely recommend to anyone who needs financial support to contact MKG and have a chat with one of their team members."
John Chambers
Director – Chambers Pest Solutions Pty Ltd

"Kleenduct WA Pty Ltd has developed a great business relationship with MKG Partners over the past decade; they have provided us with sound business advice and services, which include quick replies to our email correspondence and phone enquiries.  They have introduced us to 'Apps' that make it easier for EOFY/FBT Business reporting.  All of the staff are friendly and helpful​."
Paul James
Managing Director, Kleenduct WA Pty Ltd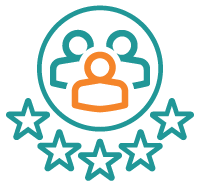 "This is to advise that I have been a customer of Scott Greer at MKG Partners now for approximately 30 years and they have done all my tax returns for both rentals – work claims and personal returns including car log book applications, etc .  I have found Scott and his team very helpful and professional and have had no issues with them at all.
It's great to be greeted by such a friendly person being Annie on reception, and they have assisted others I have recommended to MKG over the years . I will continue to use them as they make life a lot easier for me re all Tax Returns and I would strongly recommend them to anyone – and their rates are very competitive as well."
Mike Chapman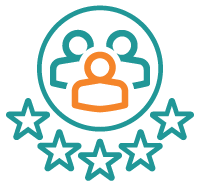 "I have been a client of MKG Partners, and in particular Scott Greer, for a number of years primarily to have my Tax Return prepared. Have always found the service to be very thorough and professional. I have also recently retired and have used MKG's Financial Planning service to guide me through the process of utilising my Super. Also found this process very thorough
I would certainly recommend MKG Partners based on my experience with the Practice."
Graeme Cockman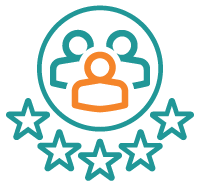 "Myself and family have been using MKG Partners for over 10 years now and have found them to be a  professional organisation from the time you walk in the door meeting the reception staff then onto the accountant and coming out with a smile on your face with the result they have got you back in your yearly returns.
I would, and have, recommended MKG Partners to anyone who wishes to have their financial affairs sorted in a very professional and caring manner."
David Brooks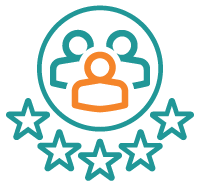 "Professional, Trust, Peace of mind.   This has been our experience of engaging with MKG Partners over two decades.  Their expertise has been invaluable in managing our portfolios with their efficiency, technical support and diverse skills in all areas of Superannuation, Family Trust, Taxation obligations, legal  and financial planning services.  The response to any questions by phone or email is addressed promptly and respectfully and ensures our ongoing confidence and appreciation."
Joy and Kevin Campbell AM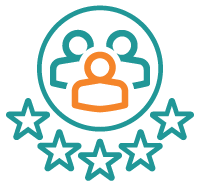 "Scott has looked after our financial affairs since commencing his association with MKG Partners. He has been a trusted adviser to my late husband and I, always providing us with up to date and reliable professional advice and making himself available whenever we needed his assistance."
Eunice & John Darby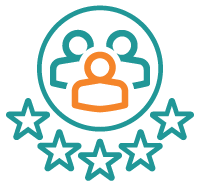 "We have always found MKG Partners to be friendly, helpful, knowledgeable and professional.
Originally, Paul Masiello and his team would process our personal taxation returns. When, in 2008, we bought a small business, Paul was there to help and advise us on all aspects of accounting and taxation information. When we sold the business in 2020, again Paul was instrumental in advising us of what was required.
We also utilise their Financial Services as part of our Self-Managed Superannuation Fund. Once again, their knowledge and professionalism are spot on.
We would highly recommend MKG Partners to anyone looking an accounting firm."
John & Cathy Szczyglak