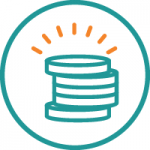 Tax and Accounting Compliance
MKG Partners in Willetton, have a team of trained tax accountants who prepare returns for salary and wage earners, sole traders and partnerships. We also specialise in the preparation of financial statements and returns for companies and trusts.
Our team actively assists our clients in meeting their various tax obligations including GST, FBT,CGT and payroll tax. We can also assist you in managing communication with the Australian Tax Office, by liaising with their staff regarding ATO correspondence, lodgement issues, payment arrangements and rulings regarding complex tax issues.
Other taxation services include:
Negatively geared investment properties
Capital gains taxation planning on the sale of investments
Fringe benefits tax returns
PAYG and superannuation compliance
Preparation and lodgement of income tax returns for self-managed superannuation funds (SMSF).
Preparation and lodgements of BAS returns
Contributing to super and the government co-contribution
Deceased Estates and planning
Assistance with tax effect accounting and general purpose financial statements
Tax Planning for Businesses
Australia's taxation laws are constantly changing. To make sure you comply with the latest ATO rules and regulations, as well as make informed decisions, it's important to seek qualified, up-to-date tax advice. At MKG Partners. Our fully qualified, nationally-accredited accountants will work with you to identify areas of risk and minimise these with tailored strategies, whatever your business structure may be.
We'll take the time to listen and develop an understanding of how your business works so you get the advice you need. We'll work to improve your overall tax efficiency and provide you with relevant advice to help you prepare your tax returns. We embrace the use of cloud accounting platforms for all of our business clients to enable us to access data in real time and provide advice on a timely basis.