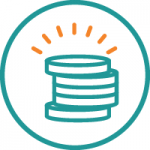 Trusted Tax Advice
MKG Partners are specialists in providing advice on taxation. Our team are fully conversant with current tax regulations, and our vast combined accountancy knowledge can transcend to also providing you with enhanced, robust business principles.
We provide taxation services and advice to private individuals, sole traders, partnerships and corporations. We also have extensive experience with trusts associated with family owned businesses.
Other areas of expertise are in Capital Gains Tax, BAS, PAYG, GST and business tax strategies; including 'once off' tax plans for major transactions.
We may also assist you in managing communication with the Australian Tax Office, such as liaising with their auditors in providing correspondence and advice.
Personal Taxation
MKG provides a particularly comprehensive range of services in personal as well as corporate taxation issues. Whether you need advice on personal tax effectiveness, company taxation or indirect taxation including payroll tax and GST – we can identify strategies for you.
Our taxation services include:
Preparation and lodgement of taxation returns
Tax planning
Capital gains taxation planning
Fringe benefits tax returns
Land tax returns
PAYG and superannuation compliance
Preparation and lodgements of BAS returns
Accounting and Bookkeeping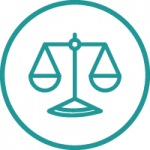 Corporate Compliance
Our accounting and dedicated compliance services include:
Preparation of financial accounts

Preparation of periodic management accounts

Book-keeping services

Maintaining PAYG and GST records and associated returns

PAYG and Superannuation Guarantee compliance

Self-assessment advice

MYOB accounting services
Superannuation
MKG provides a comprehensive service with respect to Self Managed Superannuation Funds (SMSF) that covers:
The establishment of an SMSF and regulatory administration matters
Preparation of annual financial statements and taxation returns
SMSF audits and other annual compulsory regulatory requirements
Professional advice
Business Advice, Planning & Assistance
We see ourselves as having an integral role in our client's businesses and in helping them to achieve every success. We work beside you to offer advice, and act as an additional " sounding board" to discuss strategies for growth, identify areas for improvement and in identifying and addressing challenging situations.
We can assist with:
Business start-up planning and advice

Financial management

Financial information systems

Computer systems advice

Cashflow forecasting and management

Efficient billing and cash collection, including:

Transactional banking

Merchant facilities

Business Credit Cards

and Accounts

SGC (Superannuation) Payments

General Insurance

Long term plans for your business structure and your exit strategy

And much more
Finance
MKG Partners may assist you to minimise your personal and business costs, as well as streamline your business into a more efficient and profitable entity.
Areas where we can assist you include; audits and reviews, cash flow management, bank financing, strategic planning, new business formation, merging businesses, buying/selling businesses, succession planning, internal controls, payroll systems, salary packaging and Transactional banking and Insurance reviews.
We are supported by associates who specialise in Finance,  Risk Insurance management and General insurance. They are able to meet with you to assess your personal and business requirements and present cost effective, current and relevant strategies for you.
MKG Partners can also assist you and possibly your legal advisor to arrange your personal and business interests, and Estate Planning.  A current and up to date will  facilitate your requirements and protect your family and assets. It will ensure a timely, structured and precise process.
Insurance & Financial Planning
We can assist you with:
Personal Risk Insurance

Business Risk Insurance

General Insurance

General Financial Planning Advice

Investment Advice

Retirement Planning

Self Managed Superannuation Fund

Lifestyle Financial Planning
Get in touch
Want to find out more about what our highly skilled team can do for you? Then book an appointment today and we will show you what we got!